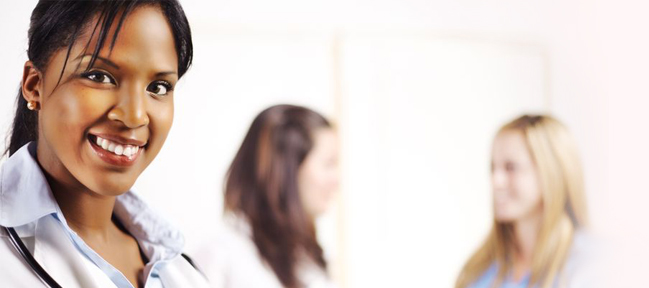 Clinical Research Education:
Clinical trials Investigate (CTI) believes the Workforce Quality Accreditation will help to minimize vendor oversight costs related to compliance checks and new and changing project staff. Training has been identified by Clinical trials Investigate (CTI) as the key bolster of confidence and tremendously enhances productivity and consequently timely delivery of all our Phases 1 – IV trails. Training and competence programs provide reassurance that the achieving organization has better quality staff, which in turn improves trial efficiency and lowers costs.

Clinical trials Investigate (CTI) encourages all professional team members to obtain industry standard certifications and offer effective trainings to enhance their duties. The Clinical trials Investigate (CTI) training programs for CRA, CRC, and PI include among others SOP, Protocol, ICH/GCP, Investigators meeting etc.

Training leading to certifications is offered for clinical research associate, clinical research coordinator and principal investigator, to enhance their proficiency in five (5) core knowledge areas:
Investigational Product Management
Protocol
Safety
Trial Management
Trial Oversight
Patient Education
The following links take you to patient-friendly information provided, a physician-monitored resource.
Regulatory/Quality Assurance
Planning, Preparation and Organization of Pre-IND meetings and submission
FDA meetings, especially End of Phase II meetings and Special Protocol Assessments
Assembly of IND and NDA, submission and management
Submission of agency compliance for electronic or paper-based to US regulatory environments (FDA)
Constant regulatory agency liaison
Drug Safety
Pharmacovigilance (is the practice of monitoring the effects of medical drugs after they have been licensed for use, especially in order to identify and evaluate previously unreported adverse reactions. "Clinical trials Investigate (CTI) hopes to develop diagnostic tools to improve pharmacovigilance") for investigational and marketed products
Safety database management, reconciliation and database lock
Literature screening and review
Individual Case Study Report (ICSR) is an adverse event report for an individual patient - ICSR processing and expedited reporting
Unblinding – Unblinding is only for serious and unexpected adverse experiences that are associated with the use of the drug (i.e., there is a reasonable
possibility that the experience may have been caused by the drug) (see 21 CFR 312.32(c)(1)(i)
Medical assessment and monitoring:
Spontaneously reported/observed symptoms and signs
Symptoms/Signs reported as a result of a probe – Checklist – Questionnaire
Vital signs
Laboratory evaluations – CBC – LFTs – CPK – Renal Function Tests – Pancreatic enzymes
Special safety assessments, for example: – Visual, Hearing – Neurological exam – ECG
Site Recruitment and Human Resources Management
Interviews to determine interest, availability & expertise
Preparation of letters of confidentiality and non-disclosure agreements
Site qualification visits and preparation of formal evaluation reports
Investigator Meetings' planning and execution
Interim monitoring visits, including source data verification, IRB/SAE document review and CRF corrections, noting to file both protocol and regulatory deviations
Trial site management
Site Initiation visits, Motivational Visits to enhance recruitment, Risk based monitoring especially in oncology
Close-out visits: final study binder review, final drug accountability and return, and review of study documentations
We recruit for many other Clinical Research Organizations.
Aggregate Reporting
At Clinical trials Investigate (CTI), we help you to meet regulatory requirements for aggregate reporting with the help of our closely aligned scientific writing and pharmacovigilance teams, to support aggregate reporting and safety writing for all stages of the product life cycle, including summary of product characteristics, Reference safety information, Safety Update Report, Periodic Benefit-Risk Evaluation Reports among others. We have also helped customers by having our aggregate reporting team harmonize with their case processing partner to provide quality aggregate reports.
We provide complete support on aggregate reports -like SPC, ASR, RSI, PSUR, PADER and PBRER- from maintaining your global reporting calendar, to collating information from all your pertinent departments, authoring safety reports and medical review of the prepared reports, to submitting the finalized document to the regulator. Our aggregate reporting team comprises healthcare professionals and physicians who are well trained and extensively experienced across therapeutic areas to understand the global regulatory requirements.
Signal detection and evaluation
Signal detection One commonly cited definition is from the Council for International Organizations of Medical Sciences (CIOMS), which defines a safety signal as "information that arises from one or multiple sources (including observations or experiments), which suggests a new, potentially causal association, or a new aspect of a known association between an intervention. Example of New Information on an Already
Identified Safety Signal
An oncology drug is associated with a characteristic form of cardiomyopathy (a weakening of the heart muscle sometimes seen with certain types of chemotherapy). > This was initially identified on the basis of a small number of spontaneous reports.
Ongoing surveillance is initiated to gather more information about the association.
The new/additional information obtained through surveillance suggests that the risk for this adverse effect may be especially high in: > Pediatric patients. > Patients previously treated with radiation to the chest region. > Patients receiving a cumulative dose above a certain threshold.
Clinical Development
Preparation of Clinical Development Plan
Protocol development especially: Bioequivalency and Bioavailability studies
Sample size and power computations
Evaluation of bio / surrogate markers for timely demonstration of efficacy and safety
Informed consent in accordance with FDA guidelines
Clinical strategy consultation in accordance with FDA guidelines
Our experiences include Quality of Life, Bioequivalence, Bioavailability and Meta-analyses.
Medical Writing
IND Documentations and All NDA Section Summaries
Investigator Brochures
Protocols, Charters, and Informed Consents
Clinical Trial Reports
Scientific posters and papers
Clinical manuscripts to support marketing and journal publications
Data Management
CRF/eCRF design, printing and shipment
Database Development, maintenance and security
Electronic data validation , edit and checks
Double data entry for all paper-based studies
Data Management Plan preparation
Electronic and manual data review and quality assurance
Query management and prompt reviews
MedDRA and Who Drug coding: MedDRA is a rich and highly specific standardized medical terminology developed by ICH to facilitate sharing of regulatory information internationally for medical products used by humans. It is used for registration, documentation and safety monitoring of medical products both before and after a product has been authorized for sale. Products covered by the scope of MedDRA include pharmaceuticals, vaccines and drug-device combination products.
SAE Reconciliation with source document verification and between clinical and safety databases
External data import and integration
Project Management
Clinical trials Investigate (CTI) assigns a Project Manager to each project and, each project manager is responsible for every detail of the project from initiation to completion. Communication and interaction with our Clients are considered the highest priorities and are routinely conducted through both formal methods such as, project team meetings, and/or informal discussions and ad hoc teleconferences. Attention to projects is not determined by either Client or project size but rather by successfully completing a project to a Client's satisfaction.
Some of the basic elements of project management responsibilities are listed below:
Provide project management leadership to plan, prepare and execute clinical projects.
Lead clinical project team members toward timely completion of project deliverables.
Interface with cross functional team (clinical, divisional, and external) and acts as liaison with site investigators and study coordinators.
Contribute to Core Teams by providing clinical/therapeutic expertise, assess risk, review and approve Pharmaceutical Product Development (PPD) required documents.
Develop project plans for clinical projects.
Execute a project plan including management of schedule, cost, resources and deliverables.
Lead and direct project teams.
Prepare and manage clinical trial budget.
Develop and maintain positive relationships both internal and external to project, including site personnel.
Identify and manage risks that could derail the project.
Provide direction and support to team members and promote teamwork. • Participate in site selection process.
Work closely with Therapeutic Lead (Clinical Program Manager) to identify therapeutic area related issues.
Contribute to departmental initiatives as directed.
Support the Quality Policy by building quality into all aspects of the incumbent's work.
Maintain compliance to all quality requirements